Before
---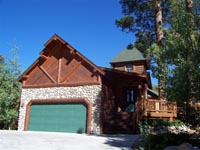 During
---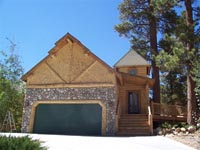 After
---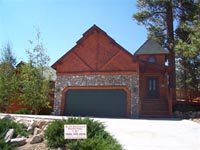 R. J. Critelli Painting is the complete paint contracting company based in the Big Bear Valley. We offer services to Homeowners, Builders, Property Managers, Architects, General Contractors, Business Owners, etc. We are a professional, owner-operated company that prides itself on attention to detail and strives toward excellence. We utilize state of the art equipment and techniques and we possess the resources to handle any job.
---
Interior Services
Color consultation
Masking of all windows, doors, hardware and woodwork etc.
Covering all floors and furniture as required
Removal of all nails and prep holes, texture to match
Detailed preparation including sanding and filling
Drywall repairs as needed, including water damage
All walls and baseboards cleaned
Highest quality waterbased and oilbased paints and stains
Polyurethane and Varnish Application
Cleanup and removal of supplies and debris
Exterior Services
Applicable surfaces receive high-pressure wash
Wirebrush, scrape, sand, grind, failing materials and etch stable materials
Decks resurfaced and refinished
Cover all plants, concrete and decks
Windows re-glazed, caulking for weather proofing and cosmetic purposes
Cedar shingles brightened and preserved
Shutters prepped and repainted
Highest quality waterbased and oilbased paints and stains
Hand brush the trim or remaining special areas
Clean up and removal of supplies and debris
---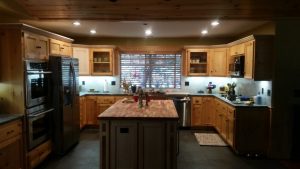 R.J. Critelli Painting
employs a staff of talented professionals, all specialists in their respective fields. Each job is carefully bid to provide our clients with a comprehensive overview of what the job requires.
We use only quality paint products, so if you are looking for high quality at a competitive price, you've come to the right place. For additional information, questions, proposals, estimates and references, please contact us.
R. J. Critelli Painting specializes in interior and exterior painting for both residential and commercial properties. We use only the highest quality materials, with many specialty coatings available.
Before
---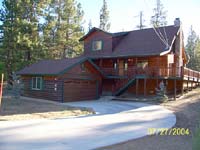 After
---